The Tradelands
Tau
The Tau are a quick lived race mostly found in the Inomajan City-States. They are a kind, if authoritarian people. They can sometimes be considered naive about the world, tending to view the world in a very black and white manner but capable of great insight into concepts of organization and strategy.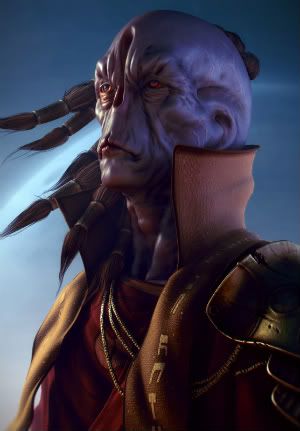 In Inomajan they sit along with the Minbari and Protoss, as the only three races that are found in all three castes, though their presence in the religious cast is relatively small. As such, they can be found in any profession, though outsiders are most likely to only meet Tau warriors.
The Tau can see into a somewhat greater spectrum of light than average, though on the whole their eyesight is poorer.
The Tau have much better sense of smell than average.
The Tau average between 4'11" and 5'4" in hight.